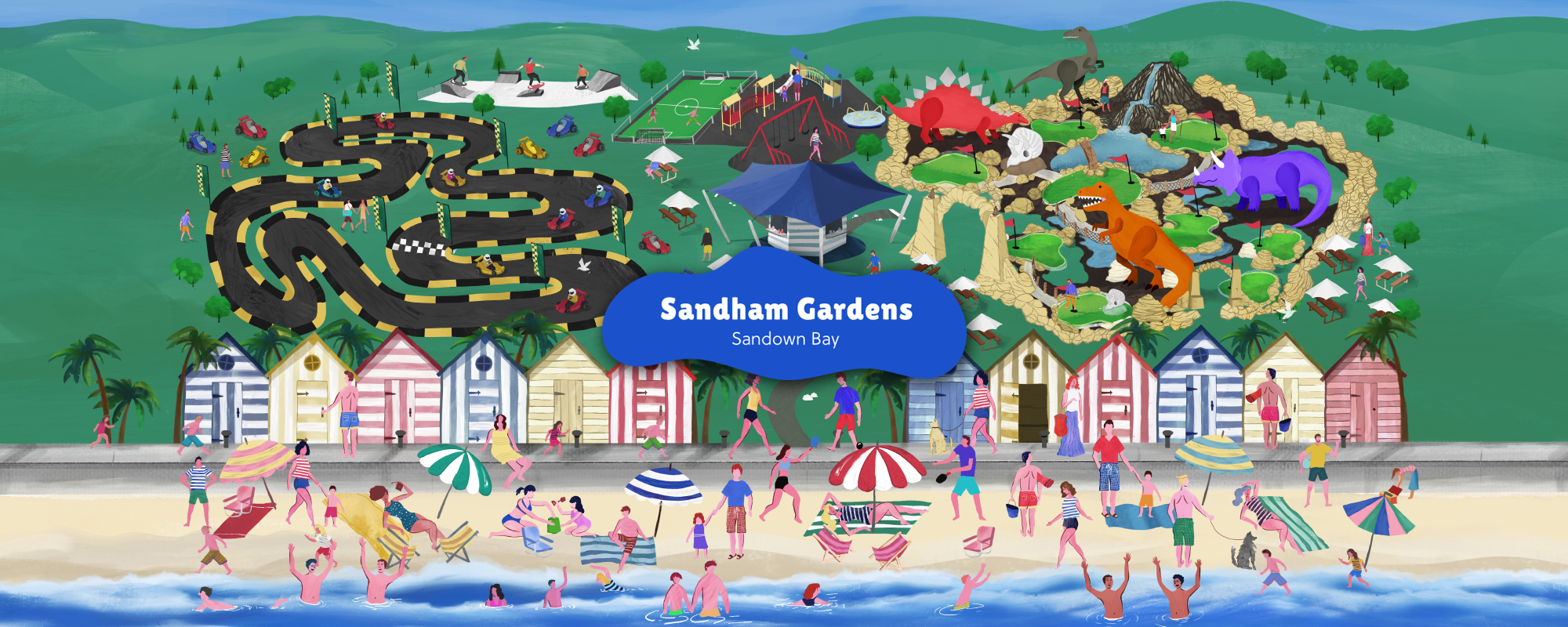 Located on the northern side of Sandown, Sandham Gardens is the ideal place to relax and enjoy some quality time with friends and family.
Offering a great value day out for all ages, with activities including Sandham Karts and Dino Islands: A Golf Adventure, you only pay to park your car and the activities you want to enjoy.
Make the most of our fantastic on site golf offer for 2019. Enjoy a round of Golf at The Needles 'Jurassic Golf' course and receive a fantastic 40% off at our Sister Site Sandham Gardens, Dino Islands: A Golf Adventure. Dino Islands is a golf adventure which takes players on a prehistoric adventure into a land of dinosaurs. The multi -level 18 hole course includes life-size dinosaurs, as well as obstacles like volcanoes, bridges and waterfalls.
*see staff on site for further detail or play Jurassic Golf at The Needles to receive this fantastic offer.
Suitable for all ages and abilities, no golfing experience required to take part! Under 16s must be accompanied by a parent or guardian age 18 or above at all time